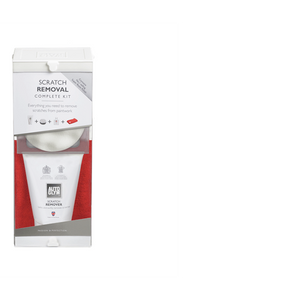 Everything you need to remove scratches from paintwork.
No matter how careful you are, scratches and swirls will occur. If they are too deep to remove with Super Resin Polish, a new approach is required, and that is where the Scratch Removal Complete Kit comes in. Scratch Remover has been carefully blended to achieve the optimum balance of deep cut with a high gloss finish.
Important: Unfortunately not all scratches can be removed completely. If a scratch is too deep to remove by hand, its appearance can still be vastly improved but it may require professional rectification for complete repair.
Contents:
100ml Scratch Remover
100ml Super Resin Polish
Hi-Tech Finishing Cloth
Scratch Removal Applicator