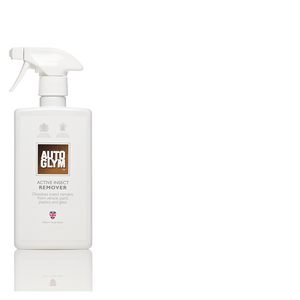 1. Shake well and spray directly onto insect remains, allowing approximately 30 seconds for them to soften.
2. Wipe the surface with a soft cloth or hose off if you are using it prior to a full vehicle wash.
3. Stubborn insect remains may require a second application. If the product dries on, buff with a dampened cloth sprayed with Active Insect Remover.
Avoid use on hot surfaces.