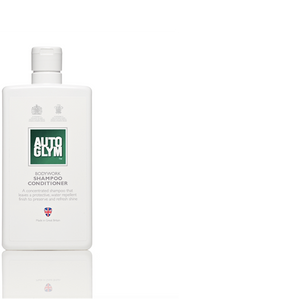 Shake well. Pour 2 capfuls (for the 2.5 litre bottle, only pour 1 capful) into a bucket and add 10 litres of warm or cold water.
Hose bodywork to rinse away excess dirt. Always work on a cool surface, shampooing the car from the roof down.
Do not allow the shampoo to dry on the car.
Rinse well with clean water and dry with a Microfibre Drying Towel to prevent water spots.