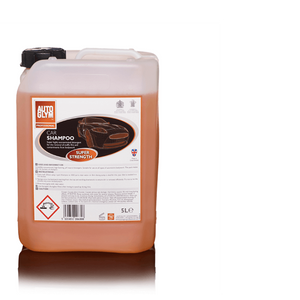 Step 1:
Shake well. Dilute using 1 part Shampoo to 1000 parts clean water. A 10 ml dosing pump is ideal for this. Just 10 ml is needed in a 10 L bucket.
Step 2:
Sponge onto the bodywork starting from the top and working downwards to ensure dirt is removed efficiently. Try not to let the solution dry onto the bodywork.
Step 3:
Rinse thoroughly with clean water.