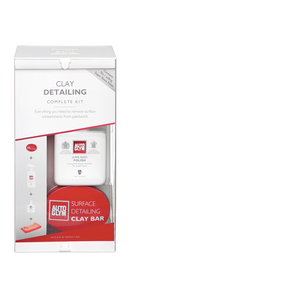 Step 1:
Wash the vehicle with Bodywork Shampoo Conditioner and dry.
Step 2:
Break off a small piece of clay, knead and flatten it into the size of a large coin.
Step 3:
Ensure the vehicle is cool. Spray a generous amount of Rapid Detailer onto the clay and onto a small area of paintwork. Glide the clay lightly over the surface in straight lines.
Step 4:
Once the area feels smooth to the touch, wipe away any excess Rapid Detailer with the microfibre cloth and repeat the process on a new area, overlapping slightly with the previous section. Fold the clay frequently to expose a clean surface.
Step 5:
When complete, apply a coating of Super Resin Polish to the paintwork.