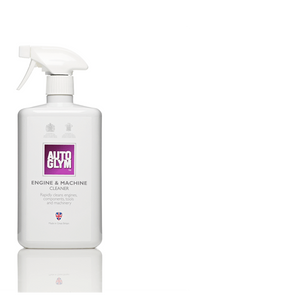 Step 1:
Always work on a cold engine. Protect vulnerable items with plastic film or waterproof tape. Test a small area before using on plated metals and avoid application to highly polished alloy finishes.
Step 2:
Apply generously and use a brush to agitate surfaces.
Step 3:
Hose off from the lower areas up to reveal the clean and sparkling finish. Do not allow product to dry. Avoid flooding air intakes, sensitive electrical components and using a pressure wash.
Step 4:
After cleaning, spray the wet surfaces with Vinyl & Rubber Care, and allow it to dry. This leaves all your plastic and rubber looking like new.