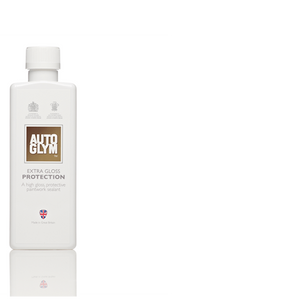 Shake well and apply the sealant to a soft cloth.
Apply a thin, even layer to the painted surfaces. Do not apply to unpainted rubber or unpainted plastic trim.
Allow 30 minutes to dry and buff with a Hi-Tech Finishing Cloth.
Wash regularly with Bodywork Shampoo Conditioner. This will remove dirt but not the Extra Gloss Protection.