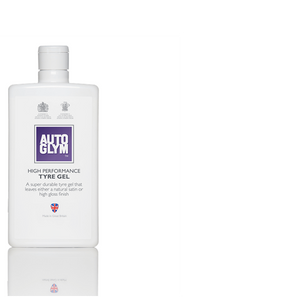 A super durable tyre gel that leaves either a high gloss or natural satin finish.
Perfectly dressed tyres complete the look of your clean car. High Performance Tyre Gel is a long lasting, sweet scented tyre dressing. It contains active silicone polymers which contribute to the depth of shine and durability.
To ensure precise and even coverage apply with our Perfect Polish Applicator.
It can leave you with a high gloss or natural 'new tyre' finish, whichever you prefer.