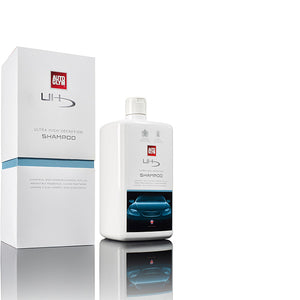 How to use:
Shake well. Pour 4 capfuls into a bucket and add 10 litres of warm or cold water.
Hose bodywork to rinse away excess dirt. Always work on a cool surface, shampooing the car from the roof down, moving the sponge or wash mitt in straight lines. Do not allow the shampoo to dry on the car.
Rinse well with clean water and dry with a Hi-Tech Microfibre Drying Towel to prevent water spots.